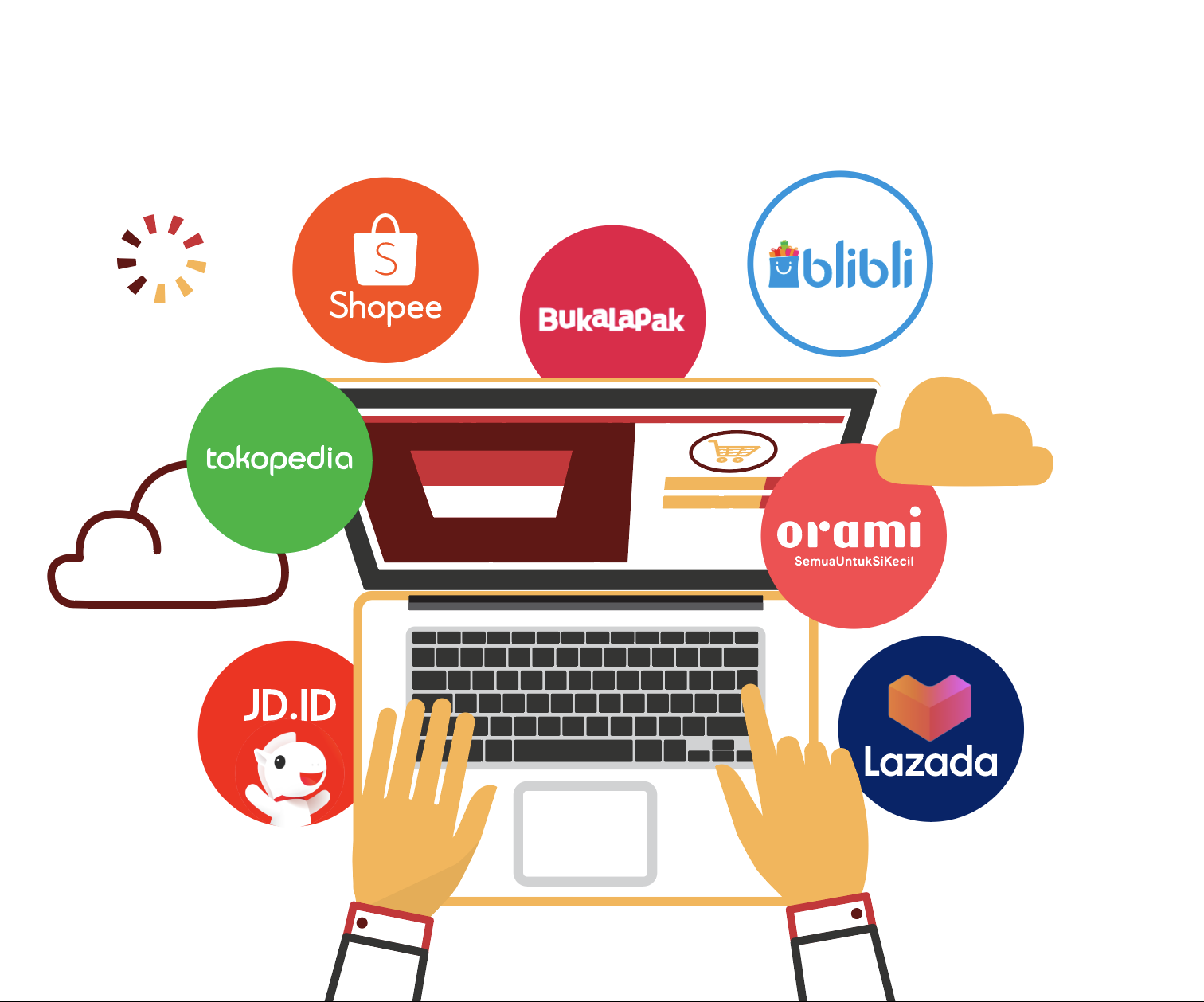 10 Indonesian Online Marketplaces You MUST Know For Your Next Shopping Spree!
One thing to love about Indonesia is its ever growing variety of goods and services. For the past few years, especially in the pandemic era, Indonesia's online marketplaces have grown exponentially, introducing us to a variety of unique, one-of-a-kind products that are of quality but still at a VERY reasonable price.
However, there are a few difficulties one can face when shopping overseas from Indonesian online marketplaces. Lucky for us, Indo4ward makes it possible to shop whatever you want there, without the barriers of language, payment, nor shipping! The opportunities are endless, and the prices are beyond compare, it's all about knowing where exactly to shop online in Indonesia!
So before we get started on our shopping spree, let's find out… Where do most Indonesians shop online? How do we shop and find the best deals like a local? Here are 10 most popular online marketplaces in Indonesia locals swore by!
---
Tokopedia is one of Indonesia's most popular online marketplace platforms. Along with Shopee, when asked about Indonesian eCommerces, both names are the first two that will immediately come to mind.
The platform excels in the sale of electronic goods, medical devices, beauty, and home and living needs. Tokopedia's polished interface establishes the platform as the 'high-end mall of Indonesian online marketplace' by locals. This is why when shoppers want to buy more durable products, they have the most trust in Tokopedia!
In addition to the abundance of local sellers with what seems like an endless variety of products, their many promos are also why they remain so popular. By utilizing international celebrities such as BTS in their marketing campaigns (the group also has their own official merchandise store on the platform, selling everything from paintings to plush toys, which you can find on Indo4ward), Tokopedia's popularity reaches younger buyers and sellers. With monthly site and app visitors reaching 157.2 million, Tokopedia isn't slowing down anytime soon.
---
Founded in 2015, Shopee has since become Indonesia's most popular online marketplace brand, with a strong presence across Asia as well. Like Tokopedia, Shopee also has a high abundance of local sellers, however, the product categorization focuses more on fashionable outfits, the latest stylish accessories, skin care, and items that are currently hyped on the market! Data has shown that shoppers in Shopee tend to be female while Tokopedia's shoppers are dominated by males, and this is exactly why. Shopee markets goods that are lower in price, so shoppers tend to go onto the platform to shop for items that are often purchased many times
One thing you won't want to miss is their twin dates promo! On special dates, such as the 9.9 Promo in September, 10.10 promo in October, and so on, there are huge discounts to be found throughout Shopee! So, if there's a trinket or beauty product from shopee you've set your sights on… do purchase them during these dates via Indo4ward! Go, go!
---
If you are an expecting mom or a new one, Orami's got you covered. Orami is the most complete site for moms to shop for baby equipment as well as pregnant & lactating mothers' needs. As of today, they have over 300 brands dedicated to their main target market of parents and expecting mothers.
Moms know how stressful pregnancies and preparing for the arrival of a baby can be–especially since babies' needs are so expensive, even though they will grow out their clothes and equipment quickly. This is why shopping at Orami is the right choice for parents. Rather than shopping at big name stores with hefty price-tags, you can experience plenty of promos on quality items sold on Orami instead. Orami sells everything from toys, strollers, to children's clothes, rightfully dubbing themselves as the 'one-stop-shop for parents'.
Orami is also supported by thousands of mom communities from all around Indonesia, so they are always updated with the new products that moms may need! So, Moms, we think it's time to update your Indo4ward cart!
---
A heaven for beauty enthusiasts, Sociolla markets a variety of beauty and personal care products online. Today, it houses approximately 325 official brands, cementing Sociolla to be Indonesia's trusted and most complete beauty online marketplace platform.
One of the main issues customers find with buying beauty and personal care products online is how to guarantee the originality of the product due to the many fake items sold online. Thankfully, Sociolla works together with the nation's National Agency of Drug and Food Control (BPOM), or known as the Indonesian FDA, to ensure that 100% of the products sold in their platform are original and BPOM Certified!
Eyeshadow palettes, vegan nail polishes, modern beauty tools, skincare essentials, oh my! Indonesia's beauty industry is thriving with emerging local brands with an endless product variety, and Indo4ward would be more than honored to deliver your next favorite beauty finds!
---
Bukalapak is Indonesia's third most visited online marketplace. Started in 2010, its original purpose was to provide a platform for micro, small, and medium businesses to market their products, and since then has expanded their model to digitize small-scale family-owned businesses, commonly known in Indonesia as warungs.
Bukalapak's product orientation focuses more on used items and goods produced by unofficial sellers. Time to get thrifty! If you believe the phrase 'one man's trash is another man's treasure', you'll be excited to shop for thrifts here. The prices are cheaper, and since the platform's strength is found in their electronics and automotive items, complete with accessories and maintenance equipments, Bukalapak attracts a mostly male demographic.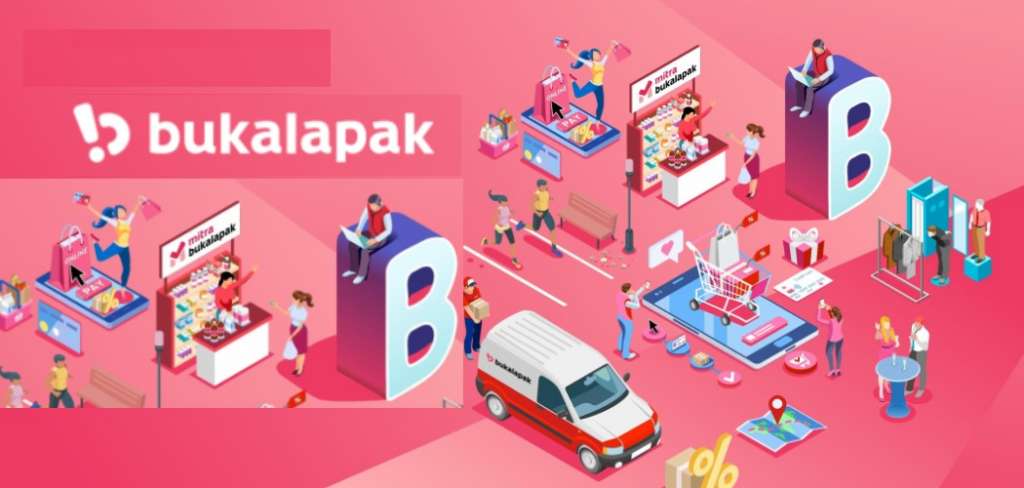 ---
Lazada is famously known as Southeast Asia's no 1 online marketplace. Their highlight is products sold in 'LazMall', or official store items. If you were to look for famous fashion, home electronics, home appliances brands from Indonesia and beyond, most likely they will have an official store in LazMall, where originality of course is no issue.
Unlike offline stores, LazMall has plenty of promos and discounts all year, so this is where you shop when you want a cheaper price for official brands. Browse through their catalog now for exciting special prices and buy your desired goods through Indo4ward!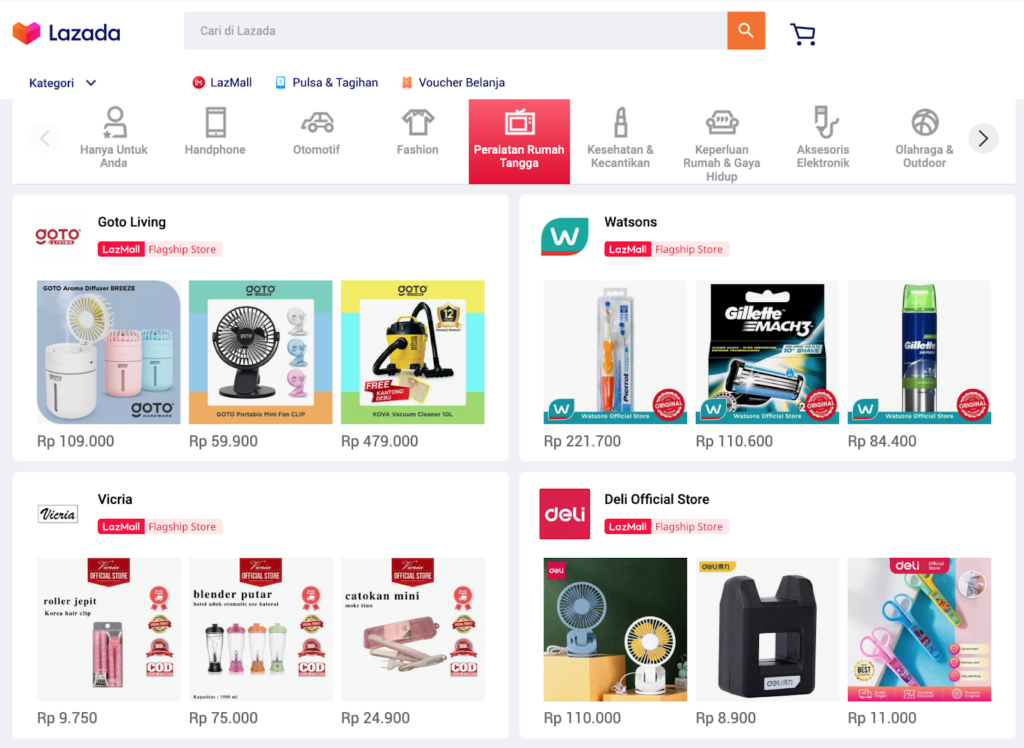 ---
Founded in 2011, Blibli has since become Indonesia's biggest 'online mall'. Blibli offers a wide selection of quality products by more than 100,000 business partners that range from primary needs, electronics, daily necessities to lifestyle products.
Their main feature is Bliblimart, the number one e-grocery store and supermarket in Indonesia where you don't have to worry about the hassle of purchasing your daily needs! They sell both fresh foods and pre-packaged items such as sauces, spices, canned goods, and other items that are safe to deliver to your doorstep. Are you looking for ingredients to make your favorite Indonesian Soto or other mouthwatering dishes? Shop the pre-packaged spices here and let Indo4warddo the rest.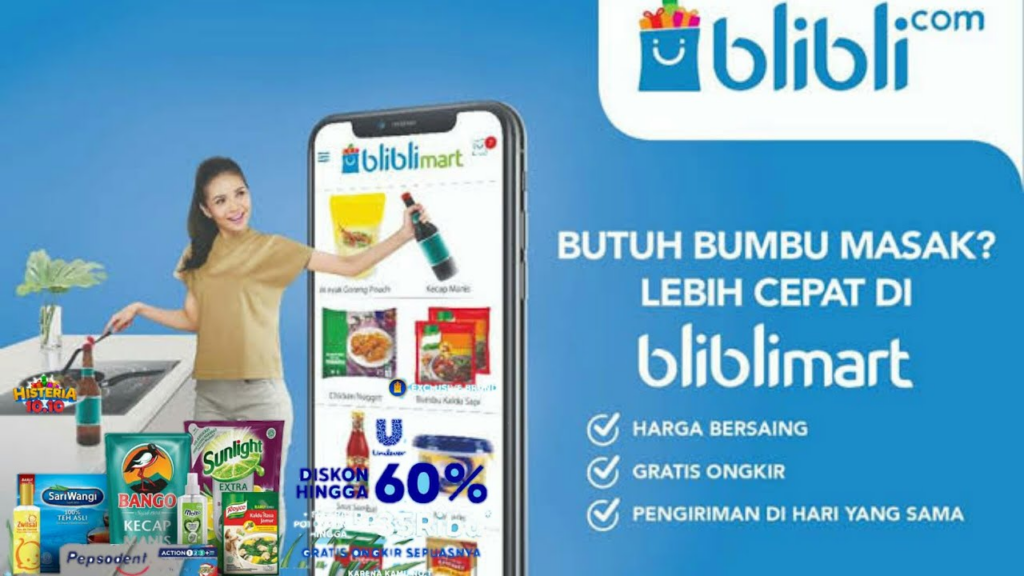 ---
JD.ID offers 12 product ranges, which includes everything from fashion, gadgets, home equipment, lifestyle products and even flight tickets! Compared to the other Indonesian online marketplaces, their products are more on the high-end side, with the possibility of shopping for international goods as well. With comparisons of product varieties and prices from both domestic and abroad, it's easy for local shoppers to make decisions to shop!
Psst.. having high-end brands doesn't mean JD.ID is short on promos. Don't worry, promos and discounts are also plenty here!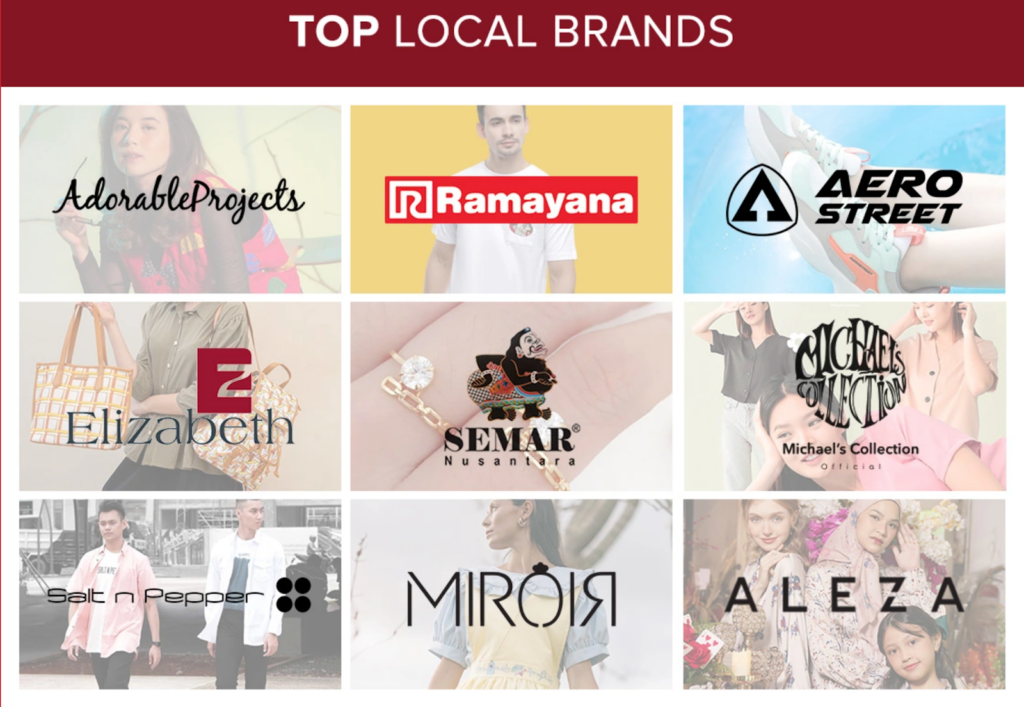 ---
Look out, fashion enthusiasts! Zalora prides itself as being Indonesia's leading online fashion destination as well as the largest fashion online marketplace site in Southeast Asia. Throughout the years, Zalora has consistently invited more and more brands to sell on their platform, now amassing more than 500 well-known domestic and international fashion brands! If you are looking for specific Indonesian brands, or Indonesian traditional clothing such as Batik, Kain, and Kebaya, then this is the site for you. Experience a variety of styles like never before, and you're ready to strut the streets looking fashionable in beautiful Indonesian clothes.
Why must you buy at Zalora? Since it is a trusted e-retailer, you don't have to worry about the clothes' originality, the prices are very competitive, and the promos are plenty! Zalora offers plenty of promos each month, all you have to do is check whether the clothes you'd like are eligible for their discount coupons (don't worry, most of them are!)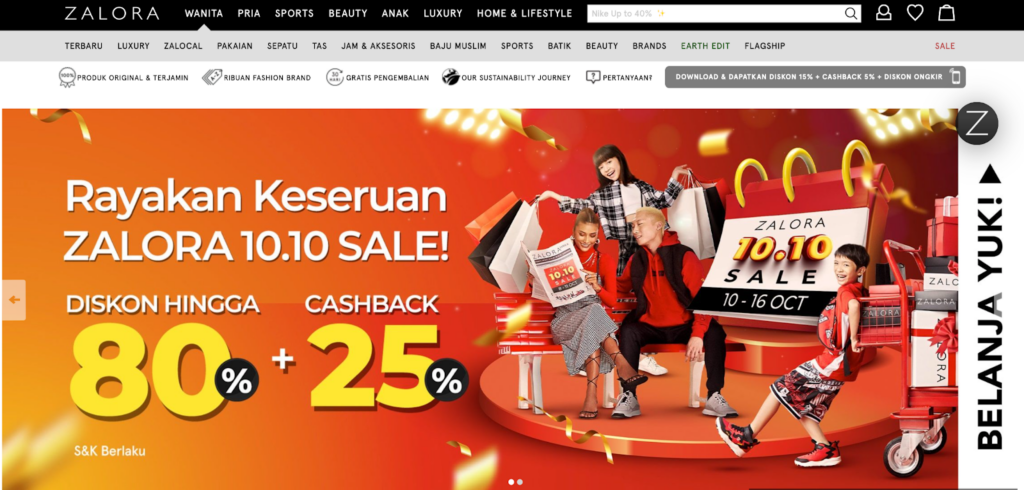 ---
Welcoming a brand new player in Indonesia's online marketplace–it's TikTok Shop! As an online marketplace that brings together buyers, sellers, and creators, they are a worthy new shopping destination to look out for. What makes TikTok Shop different from other online marketplaces? Well, here they are able to demonstrate the products they sell mainly through video content! Which of course is more interesting, especially when you are able to see how the product looks on you or watch demos of how to properly use the products in your daily life.
TikTok's market is for the younger buyers, so they mainly sell fashionable, popular items ranging from clothing, accessories, to beauty finds. Since they are very well aware of the tough competition landscape, TikTok Shop is unafraid to offer many promotions to compete with the other platforms–so you just might find the cheapest product here, for you to check-out using Indo4ward!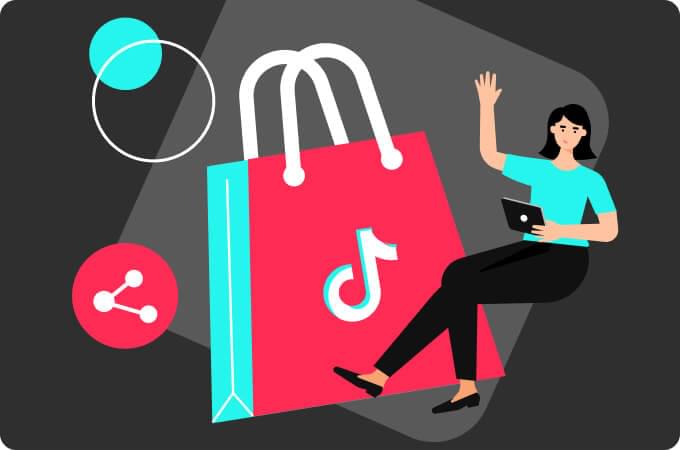 ---
Exciting promos! Special dates! It seems like endless deals can be found in many of Indonesia's online marketplaces. Unfortunately, these platforms do have a few setbacks, especially for those shopping from overseas.
An easily noticeable hitch may come in the form of language. Not a lot of the sellers online have English descriptions for their products and some of the platforms don't have the option to translate their sites to English. For those who are not familiar with the Indonesian language, this may count as a significant hassle.
Although very minimal, a number of merchants would only take payments through mediums only available in Indonesia. There are of course plenty of merchants enabling the use of international debit and credit cards, however, they usually come with a minimum payment clause. The most difficult obstacle to address happens to be delivering the products, since most of these platforms don't have working collaborations with couriers who ship overseas.
So after all that, how is one able to indulge from the indonesia online shopping experience?
Introducing Indo4ward, the one stop shop for everything about Indonesia online shopping!
Indo4ward allows you to find, choose, and pay for a product you want from Indonesia, and will deliver the product to your doorstep, hassle free! Tokopedia, Shopee, even Sociolla, you can get whatever you like from the platforms you're now familiar with, in just a simple few steps…
First option! You can provide us with the link of the products that have been integrated with us to checkout with LIVE quotation (only for Tokopedia and Orami). Simple, easy, and hassle-free.
Second option! You can look through past customer finds and shop from there! When a customer viewed something from a Tokopedia or Orami on Indo4ward, we will store the product information on our website, you just need to refer to your homepage's Recently Viewed section. (Who knows? Maybe a previous customer has found a super great deal you can now also take benefits on!)
Third option! Want a specific product from other platforms? Just provide us with the marketplace and we will manually quote the products before payment!

So what are you waiting for? Visit Indo4ward and shop your favorite Indonesian deals to your heart's desire, today!