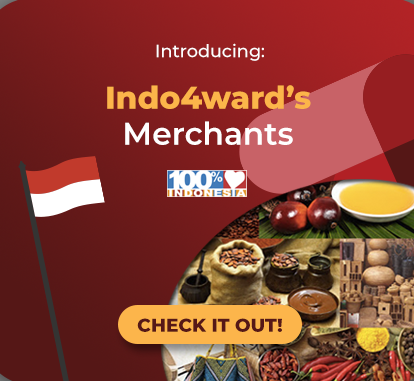 Moving Abroad? Here Is The Best Way to Get Your Indonesian Stuff!
Have you ever been in a situation where you feel lonely and need to alleviate the feeling of isolation when you are living abroad?
Being an Indonesian living abroad does feel lonely at times and it's a normal process because every living person has experienced it before.
I once myself had a first taste of homesickness when I was studying abroad in Germany for a year. It was my first-time living miles away from my family & friends. At first, I enjoyed this burst of new experience for a few weeks – however leading up to the 6th month – I felt like I missed a lot of important things – especially about foods.
I remember that one time that there was a viral food happening in my country – called banana nugget. I remember that whenever I called my family and friends, some of them were saying that it was a pretty popular food and many people even shared the recipe. But I missed out on it because I was living abroad and I could not even cook, so I did not know how to make it. This might be simple – but I suddenly missed home.
Since then, I have been asking people from the embassy or any Indonesian person living abroad to bring me Indonesian foods whenever they are going back to Indonesia. At that time, I was living in a small village where it can be quite difficult to get access to Indonesian foods. So, I had to go back to the city or to another place just to get access to Indonesian foods. On the other hand, the prices can be quite expensive and I do not always have the access to get these.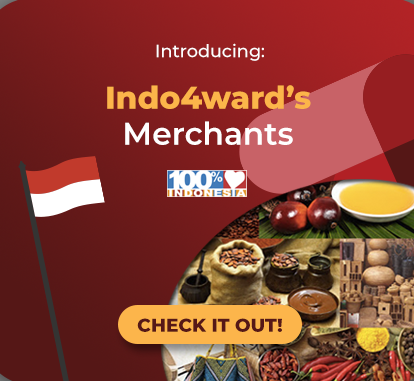 Until I finally found the Indo4ward website, which is a marketplace platform where I can shop, pay and receive my Indonesian goods without the hassle. Just like its tagline *Copy & Paste* . I can just copy and paste the link from every Indonesia's marketplaces and buy my product from Indo4ward, which has supported every currency. Do you want to know how to use it?
Here are the Indo4ward guides that could help you!
STEP 1 – Register and login your account to Indo4ward
For the first – timers, you will be asked to log in or register. It's mandatory for you to sign in before you can browse other products on its webpage.
STEP 2 – Verify and Shop
And now, you can start shopping!
Indonesia has a lot of interesting e – commerce websites that you can go through. If you are living abroad, it can be difficult for you to check up on it and you may need a VPN. Indo4ward offers its copy and paste tagline, which means you can copy and paste some e -commerce links where you can proceed your payments on Indo4ward instead of the e – commerce websites. In addition to that, the website is accessible and can be navigated easily, you can browse through each catalogue without taking too much time.
You can start by copy and paste the link of your desired product in each marketplace platform.
STEP 3 – Get more from other marketplaces
Who does not want to have a good experience?
As we all know, the most important thing that we need to do when we are buying online products is to check on the reviews. Reviews is a very deal – breaker when it comes to have the shopping experience, because an honest review can save you from making a really bad purchase.
In general, for instance, I only shop at stores with at least 3 – 5 blue hot ratings and that it usually needs to have 90% best response or more than 1000 successful transactions.
In this case, there will be a swamp of reviews for you to go through, but then you can just filter the reviews and choose certain comments or inquiries with the most – positive feedbacks.
STEP 4 – Check out
Once you have submitted the product links, you will be redirected to the next page where you can make purchases with Indo4ward. Indo4ward currently accepts payments via PayNow and Credit/Debit Cards Internationally.
In their website, you don't have to worry when making payments, all the payments are consolidated from each marketplace websites. From Automotive, electronics, fashion and others to name a few – all the things you need are in Indo4ward website.
Note, that this order flow differs from how you order from Shopee in which you will be instructed and answer product quotation flow. Quotation flow is bascially product links out of the the integrated fetch. Instead of being redirected to other link, Quotation flow is manually quoted by our staff because Shopee isn't integrated.
We will send you a quotation for your desired item in 1-2 working days. You can then decide to continue purchase or cancel order
STEP 5 – Your order will be processed in our warehouse
After you completed the payments, we will deliver your orders to your home. All historical orders can be tracked down on "Journey Log" – that will give you the visibility to know the current location of your orders.
All orders are charged according to product's:
Price
Weight
Size
Category
Destination
For further info, you can refer to this updates via Account Details > My Orders > View Orders. Once order has been shipped we will provide a tracking ID. Tracking can be done through our website https://tracking.indo4ward.com or our Telegram bot https://t.me/indo4wardbot
STEP 6 – Receive your Orders
Indo4ward partners with a variety of shipping vendor when they ship to different countries. They provide a reasonable rates to ensure quality of service and making sure the item reaches you. At the moment, shipping is only available by Air.
Your package will be shipped to your destination around the world. Orders typically arrive 1 – 2 weeks after sending out from Indonesia. It may vary depending on the location you're delivering it to, and because it hugely depends on the seller sending the goods to Indo4ward's warehouse.
Worry not, you will be easily hooked by these amazing promos and new membership offers where you will get a whole new choice.
So, what are you waiting for? Start shopping with Indo4ward now!