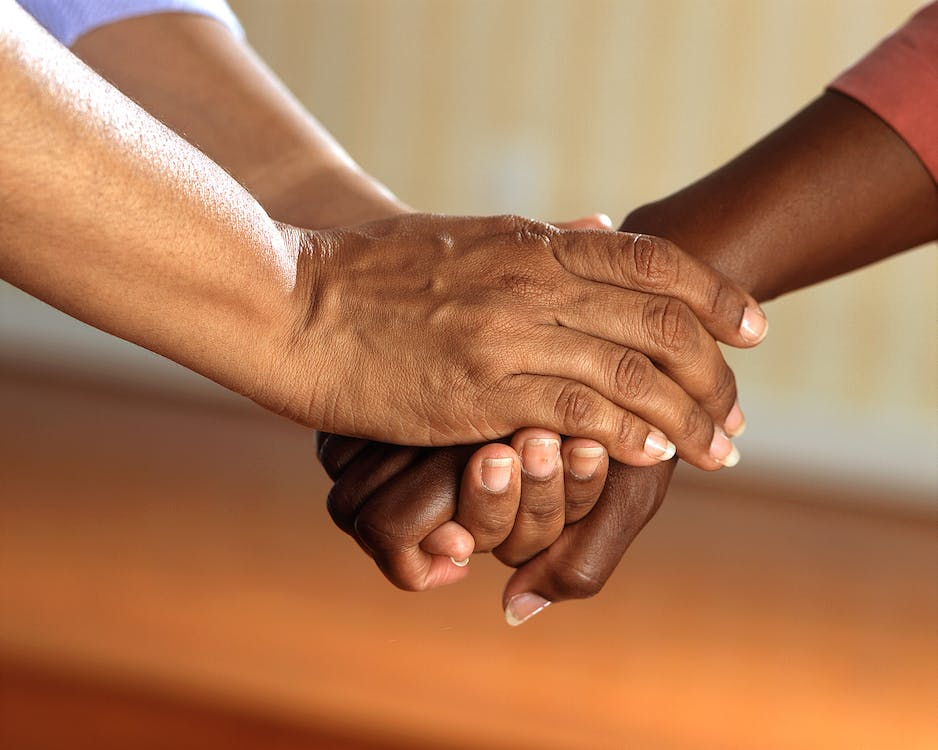 Spotting the problematic Sellers online, and prevent your order from being cancelled – Iffy Product Listings on Indonesia Marketplace Tokopedia & Shopee [Part 1]
At Indo4ward, we welcome almost any orders you have to buy from Indonesia. However, there are many cases where orders had to be cancelled due to seller inability to fulfil their order. 
While there are many ways we often help our customers to get their products, through different means, it is important that you're aware of which RED FLAG sellers to prevent yourself from an emptied anticipation journey with us on Indo4ward!
Here are some things you need to know when you're spotting for an IFFY seller:
1) Shops with very little reviews & transactions
Now this is the very key indicator to any online seller. Whenever there's a lack of reviews, you should be wary that it could be a fake seller.
For instance below, we see a seller that's "Online" and holds a 5 Star review. But let's be frank, in a pool of orders, we can't possibly please everyone so that's hardly a possibility.

If you were to dig a bit deeper, you could notice that it only holds 1 review and the shop has been operating since 2021 January. That's a good 3 years, without any significant amount of transactions.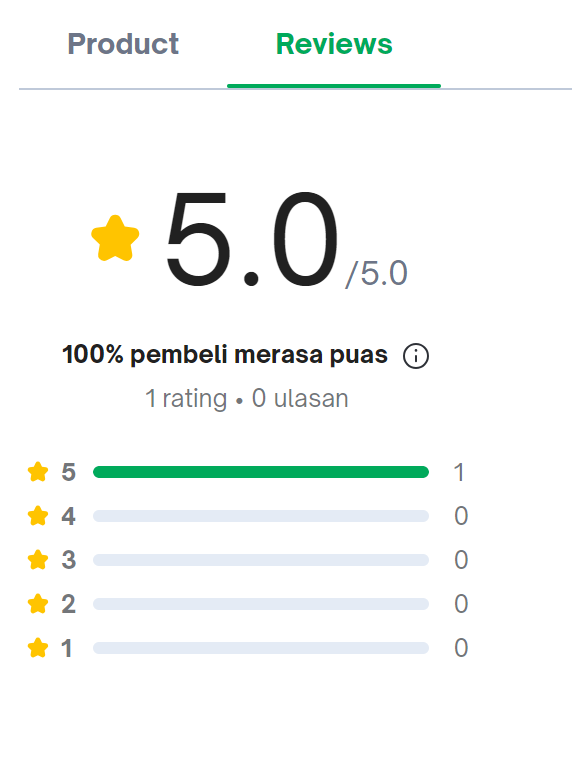 If anything, this will be one of the shops that are often unable to fulfil their orders, or rather they'd just ignore any orders coming in and have the system cancel itself.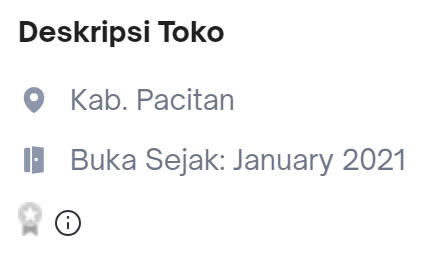 2) Shops that carries many products
Imagine running a small business, but with over thousands of product SKUs to manage. Can that be possible? It is very unlikely that a small shop is able to hold stock of that amount, let alone manage the stock counts of every single one.
In this example –

The seller is currently holding 4,616 products in total. More to this seller is that, it did not have any reviews or past transactions before that can provide any credence to them. While it shows that the seller was online "1 hour ago", it simply isn't credible as a seller.
While we can't discredit sellers that do have the ability to manage those amounts, it is often unlikely that sellers would have them in stock. In fact, if they do find a "friend" which is often another seller that has the stock, they would cancel your order and reprice it higher.
3) Products that had the same image as other listings
A frequent occurrence on Indonesia's Marketplace is that sellers like to resell other sellers items without buying from them. This can go by creating clone listings with the impression that they offer a better price, better description, but same image.
Many sellers would also "trick" the system's search algorithm by having a different name and earning from the customer that could not search the original seller.
For instance –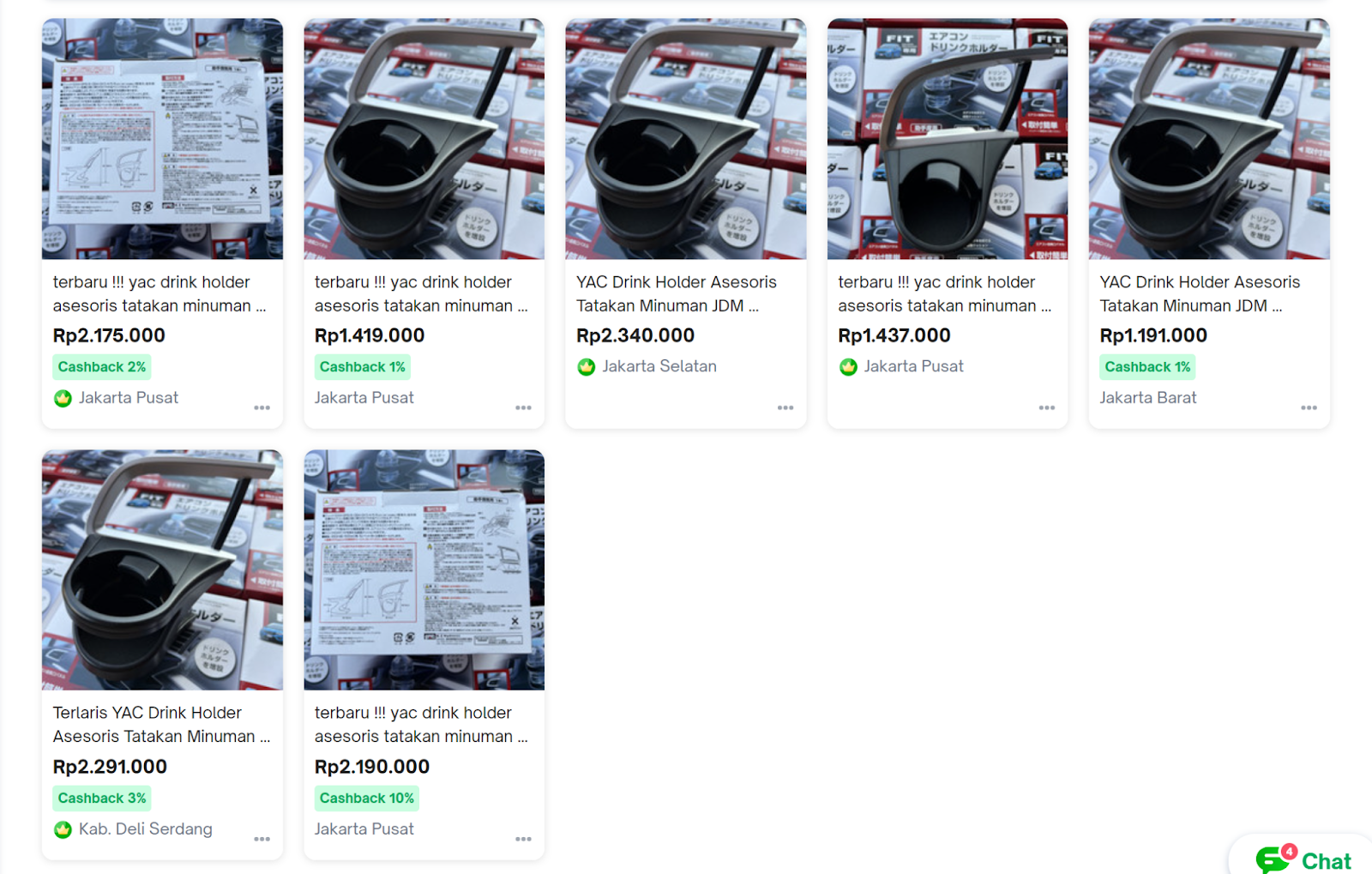 What you see is an identical product, and further inspection, you will also notice their descriptions are 1:1 impressions.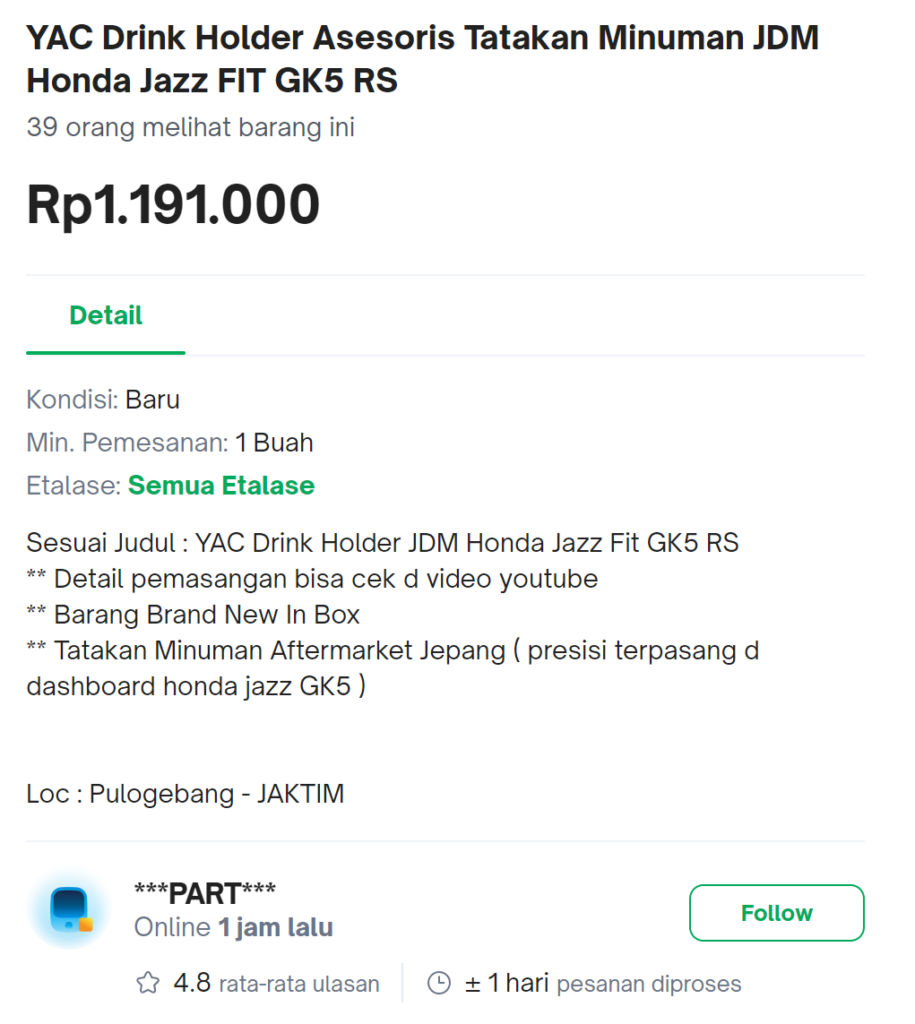 Such sellers are often not credible, while we can proceed with the order, we would often strongly suggest that you do not as it could result in cancellation or possibly a counterfeit that's hidden away from our naked eye checks.
More to this as we document our way through!